Presented by the FSAE Young Professionals Task Force
Webinar Recorded October 2018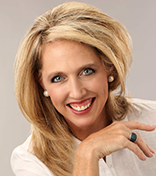 Speaker: Monica Wofford, Contagious Companies
You know what you want at that next level, but are you what they believe they need?
Are you the most obvious choice for the next promotion?
Are you ensuring you're doing what is needed to be in the best strategic position? If promoted, would you be prepared for your new position?
If the answers are not immediately yes, How to Position Yourself for Promotion™ will help!
In this session, you'll learn the fine art of both managing up and reputation management. You'll learn 5 opportunities to take (and create) that could propel your career and visibility forward. Not every job is right for every person, so clear steps on the examination of what's missing and what's needed at that next level will be part of this session. Don't just sit back and wait for someone to notice your readiness – ensure you're in the most ideal position to get noticed and of course, get promoted.
Assess the criteria needed to progress to the desired position
Increase visibility and awareness of preferences and accomplishments
Create 5 opportunities for positive exposure to senior leadership
Free for FSAE Members - Login to Access the Recording
Once you're logged in, the course link will become active below. Click to launch the program.