Presented by the FSAE Diversity, Equity & Inclusion Task Force
Webinar recorded August 2018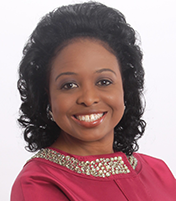 Speaker: Dr. Shirley Davis, CSP
Never before has inclusive leadership been more important than it is today. Recent research reveals that inclusive leaders create inclusive work environments. Inclusive work environments produce higher performance, increase employee engagement, fuel innovation and creativity, increase retention, and positively impacts the customer service experience. The ability to lead across differences, create a culture of belonging, inclusion, and high performance will be a key lever for attracting, engaging, and retaining top talent, new customers, clients, members, and donors. This kind of leadership requires new competencies, skill sets, and strategies.
In this engaging and interactive session, Dr. Shirley Davis, will highlight key demographic disruptions and their impact on employee performance, satisfaction, and retention. She will guide participants through a model called the 6 C's of Inclusive Leadership, reveal the most common pitfalls that leaders should avoid, and describe key competencies and skills needed today and for the future workforce of 2030.
Dr. Shirley Davis, CSP has over 20 years of experience with five Fortune 50 and 100 companies in various senior and executive leadership roles. From 2006-2014, she was the Global head of Diversity & Inclusion and Workplace Strategies for the Society for Human Resource Management (SHRM), the world's largest HR association. She is the author of the book: "Reinvent Yourself: Strategies for Achieving Success in Every Area of Your Life," and her newly released book entitled, "The Seat: How to Get Invited to the Table When You are Over-Performing and Undervalued."
Free for FSAE Members - Login to Access the Recording
Once you're logged in, the course link will become active below. Click to launch the program.