Presented by FSAE Young Professionals Task Force
Webinar Recorded January 2018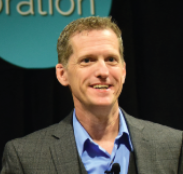 Speaker: Thom Singer
Having "high potential" does not mean performing at maximum capability. While many believe they are doing all they can, a huge number of professionals are frustrated because they are coming up short of their personal expectations (and the expectations of others). Some have become paralyzed from taking risks by the fear of failure, while others are not sure what is holding them back. Thom Singer has surveyed hundreds of people and the feedback is stunning that the majority of people are confident they can have greater success in their career.
Companies in all sectors have employees who have reached a plateau or have become stuck in the "high middle". There is a very real gap between potential and results, and Thom wants to show people the path to doing more at any stage of their career. Beyond excuses and finger pointing, this interactive presentation gets to the heart of how people can accomplish more and enjoy their work.
• Identifying personal gaps in potential and results
• Cultivate an understanding of what is holding you back.
• Realize the steps one can take to move closer toward their career potential.

Bio:
Thom Singer has an eclectic background working in sales, marketing and business development roles for Fortune 500 Companies, Law Firms, and entrepreneurial ventures. Singer is a professional master of ceremonies, speaker, trainer, consultant and the author of twelve books on the power of business relationships, business development, entrepreneurship, sales, legal marketing and presentation skills. He speaks regularly at business and association conferences around the United States and beyond. He is also the host of the widely popular "Cool Things Entrepreneurs Do" podcast. On this show he interviews entrepreneurs, solopreneurs, and business leaders from a variety of industries. He encourages his guests to share tips and ideas that can help those with an "entrepreneurial spirit" find their own path toward success. Thom and his wife, Sara, make their home in Austin, Texas and are the parents of two highly spirited daughters.
Free for FSAE Members - Login to Access the Recording
Once you're logged in, the course link will become active below. Click to launch the program.